JANATA DAL (SECULAR)

, commonly called the JD (S), is a regional political party. Its political position is centre-left, operating on the ideology of Social Democratic Secularism.

The Janata Dal (Secular) has its mass base in the states of Karnataka and Kerala. Also, in Kerala, it is a prominent part of the Left Democratic Front.
Party Symbol and its Significance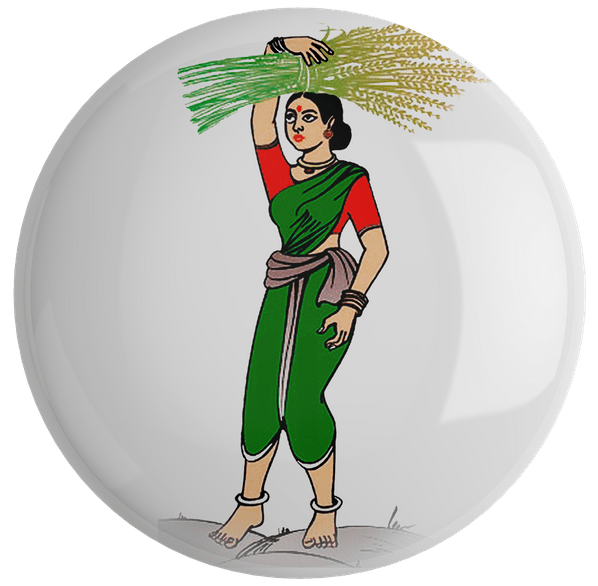 The Election Symbol of the Janata Dal (Secular), as approved by the Election Commission of India, is "A Lady Farmer Carrying Paddy on her Head." This is a significant symbol as it represents what the party stands for. The tagline of the party is "United by Value, Driven by Faith." The JD (S) believes that there should be equal opportunities for all citizens of the country, by focusing on building a 'community that lasts.' Irrespective of caste, creed, class, race, ethnicity, sex or religion, the JD (S) believes in propagating the true values of Gandhian socialism and the rich heritage of the freedom struggle of India. The ushering of individual liberty by the coming in of Indian independence is carried forward by the JD (S).

The symbol of a 'woman' farmer is representative of the JD (S) being sensitive to the question of women's rights and opportunities. JD (S) in its constitution focuses on the issues of education, health care, employment, farmer rights, privileges and equal opportunities to all. JD (S) upholds a policy based on principles of decentralized economic and political power. JD (S) strongly opposes the concept of a theocratic state, preaching no discrimination on the grounds of religious differences.
#OURINSPIRATION
Shri H.D.Devegowda, a staunch crusader of socio-economic development and an ardent admirer of the rich cultural heritage of India. An aboriginal, homespun, rustic, provincial politician became the 11th PM of our nation. He referred to himself as a simple farmer, spoke halting English and had no real political ambitions beyond his home state of Karnataka, where he started his political career from 1962 and succeeded to become CM of Karnataka in 1994.
KNOW MORE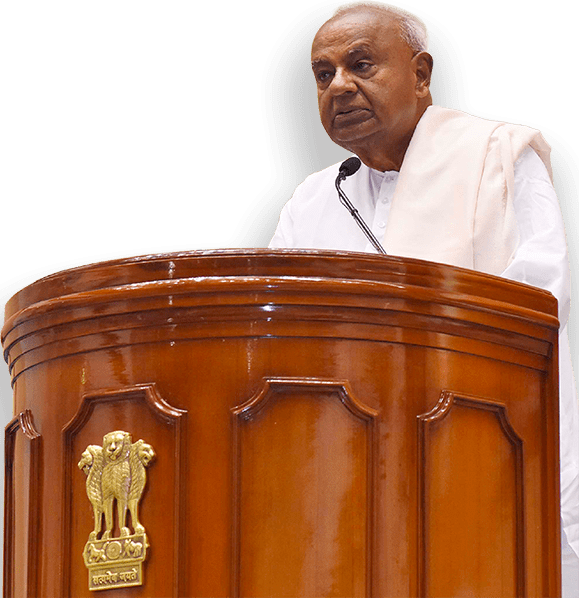 WITNESS OUR JOURNEY
We believe that everyone needs to be together and that everyone together
can achieve more – the state and the country succeeds.
LEADER WITH VISION
Never has the time been more suitable for a political alternative which has an aspiration to improvise social investments, systematic education, and also emphasize more on agriculture in particular. Yet, the question of who is in charge in Karnataka lingers on. It's time to replace old-fashioned political tricks with new-age visionary leaders. Let's turn the page to Janata Dal (Secular) government today.
KNOW MORE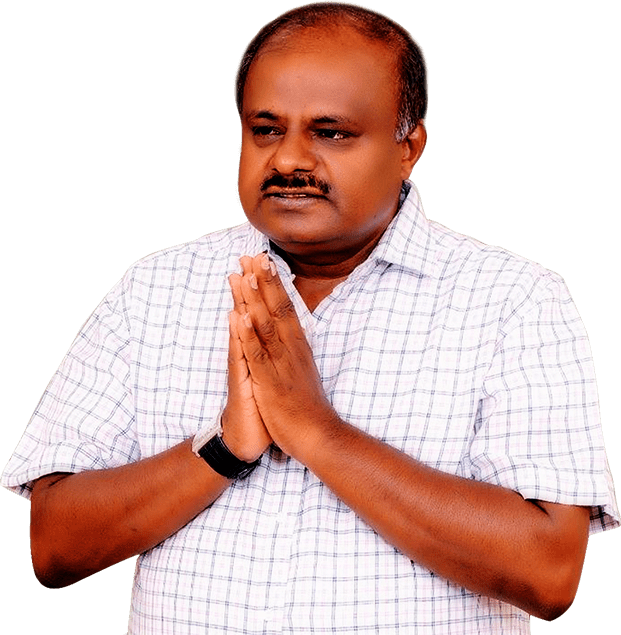 JD (S) PARTY LEADERS
"Leaders instill in their people a hope for success and a belief in themselves. Positive leaders empower people to accomplish their goals."

Our leaders lead by example and bring out the best in us as a party. We are here tobring the change by being the change.
PANCHARATNA YOJANE
We are all geared up to present our manifesto with primary focus on education, healthcare, farmers' welfare, housing, youth and women empowerment.
Choose JD (S) to create a NEW KARNATAKA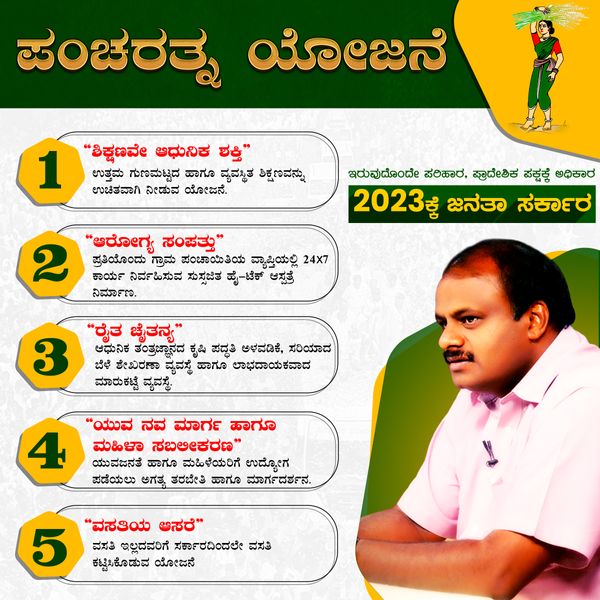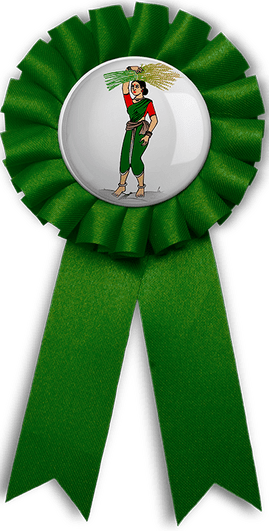 JOIN THE MOVEMENT
" Come be a part of our JD (S) family and help us in creating a better society.... "
We believe that solidarity is the only way to achieve more. Being co-operative amongst ourselves will drive us towards success. Let's create equal opportunities, where there is no discrimination, which will lead us to a prosperous state. JD (S) party led by our leaders, has a primary focus of building a community that lasts forever.

" Join the journey with us. Come let's walk together and see what's beyond tomorrow "